Medicare – Open Enrollment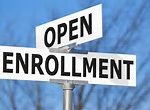 Medicare's enrollment period is coming to an end soon, just a month away. You must make any changes you want between the dates of October 15 and December 7, 2016.
You should review your coverages annually to insure you are not paying too much. Case in point is myself; Medicare Part D coverage was to increase to $32.90 with my current provider for 2017. However, I switched provider and lowered my cost to just $17 monthly.
It is a mistake to assume that the options that were best for you in the past are still best for you in the coming year (2017). Do shop and review several insurance companies to keep your costs in check along with specific coverages in mind.
When shopping for coverages for Medicap (supplemental) , the letter code (10 versions) you choose is required to offer the same coverage within your state regardless of which insurance company you buy from.
If you shop supplemental coverage (Medicap) beware that you might not be approved for a different provider if you wish to switch from your current provider. Insurance companies are required to sell these plans at their standard rates only during the first six months that you are eligible. Premiums could be significantly higher if you switch.
Medicare Advantage plans which can also include drugs (Part D), dental, hearing and vision can be extremely cost effective with some state plans charging no monthly premiums. However, you will not have much flexibility when it comes to your choice of doctors or hospitals.
Coverage can be extremely limited if you travel often, live in multiple states or travel overseas.
Bottom line – do your homework, comparison shop and carefully review what is covered and what is not. If you cannot find the time annually to shop policies, do so at least once every two or three years.
You should shop not only Medicare, but your homeowners and automobile insurance periodically.
Dan