Where to Shop for Eye Glasses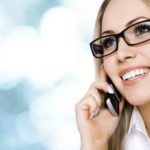 I have to admit, that I over spend when it comes to my eyewear concerns, buying from my local optical office.
I was recently reading an article published Consumer's Report outlining the 8 ways to save on eyewear.
Do you own research, understand what your options are.
2. Have a discussion with your eye professional (eye doctor)
3. Explore your frames, first at your doctor's office writing down brand, model and cost.
4. Compare your options – use your computer to do a bit of comparison shopping.
5. Negotiate -see if any store you might be considering whether they will match your best deal.
6. Split-up your purchase – Get your exam one place and buy your frames and lens elsewhere.
7. Buy a second pair
8. Add-ons – research whether you really need those extra add-ons they try to sell you like eye lens coatings, etc.
Based on several readings, a good place to shop is both Sam's Club and Costco for competitive pricing.
It is advised to resist buying frames you cannot try on, have your eyes examined at least every 12 months.
If your prescriptions is older than 12 months you will need a new exam in order to buy new eyewear, that being online or any retail establishment.
Dan