Back Pain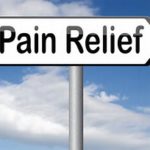 I found this information recently on how to treat back pain without medication in a weekly newsletter I receive. I have no medical training, however I thought you might find this information helpful.
Instead of using medication to over treat your lower-back pain… instead try finding relief through simple stretching, massage, and exercise.
The new guideline states that any patient with lower-back pain should first receive a non-medication treatment. This includes things like:
Massage
Exercise
Meditation
Heat treatment
Massage– Massage worked best for people suffering from chronic lower-back pain, and it does even better when combined with other therapies.
Exercise -Exercise keeps us moving and stretching. By working your core muscles especially, exercise can stabilize your spines and help relieve pain.
Mediation – Meditation is one of my favorite therapies. It's simple, effective, and anyone can do it. It helps lower blood pressure, reduce stress, and alleviate back pain.
I have numerous audio clips to assist in mediation, some I found online for free and others I paid a reasonable price.
Heat treatment– Heat wraps can help relieve lower-back pain, at least in the short term and for more acute pain.
Below is a 20 minute video that works you through a series of exercises to alieve back pain.
Hope this helps….
Dan