Organic Coffee
Hi everyone,
Just returned from a one-week health and wellness conference in San Diego, CA. We were introduced to a new low-acid organic coffee. Each bag is infused with green tea, coconut oil, and trace minerals.
Green tea reinforces coffee's natural antioxidant strength, trace minerals offset acidity, and coconut oil adds a nice buttery finish. It is also rigorously tested for toxins, pesticides, and mold.
I am not a big coffee drinker but Dan loves coffee. He will have 2 cups in the morning and a latte in the afternoon.
Coffee has gone from being bad to good for you. Now better well designed research is illuminating the health value of coffee. An adult can enjoy 3 to 5 cups per day.
The evidence suggest that coffee is good but that unhealthy products often associated with its use could make coffee an easy target to vilify.
Recent studies show that those who drink coffee on a regular basis tend to live healthier lives. This might be because it displaces other types of drinks such as sugary beverages in the diet.
We also know that coffee is useful for:
boosting energy
increasing memory and concentration
helping to maintain blood sugar control
 boosting mood
 better blood flow.
Evidence has been found that coffee can reduce the risk for type two diabetes, heart disease, and Parkinson's disease. Coffee drinkers are also reported to have better long-term cognitive function and memory in comparison to non-coffee drinkers. When consumed in excess or in the evening or night, coffee is also linked to poor sleep and insomnia.
On average coffee drinkers in the USA sip 1 to 2 cups daily but there is a catch. Stirring in cream, sweeteners, and flavorings can easily pile on saturated fat, sugar, and calories. A latte can have as many calories as a chocolate bar.
I usually have a cup of tea in the morning but maybe I need to start drinking coffee. Only problem with me is I like all of those sweeteners and cream. I will just have to use my Stevia and organic milk to flavor my coffee.
Enjoy!
To sample the coffee click on the provided link Isagenix Coffee
Please comment below if you have any experience trying any organic coffee brands.
Reference – 2015 Dietary Guidelines Advisory Committee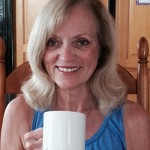 Enjoying a cup of Isagenix coffee